Leaving Life a gift in your Will has a huge positive impact, helping us to invest in vital services for people affected by pregnancy or pregnancy loss when they need them most.
Hi! I'm Matt Feeley, and I'm here to help you with all your questions about leaving Life a gift in your Will.
Deciding to leave a legacy in your Will is a beautiful and selfless act. The legacy your Will could leave for Life is particularly important. Through our pregnancy support services, children are carrying families and communities into the future; Life's universal human values are being promoted to the next generation; motherhood can be one of the greatest accomplishments in someone's life; and even the most unexpected pregnancy can open new doors and invite people to find new depths of love within themselves.
Leaving a legacy is a deeply personal act and something you will want to think about carefully. You will need to take your time and don't rush a decision.
For a no-obligation chat about leaving a legacy in your will to Life, please reach out to me by filling out the form. I'll be very happy to help.

Matt Feeley
National Fundraising Officer
A legacy of love passed on through generations
Mothers have a level of sacrifice, commitment, and love that awes us. And that love carries on through generations through their children forever into the future. Life is privileged to be a part of this journey – and you can too. As one Life Housing client said to us and to you, "Thank you so much for all of your help! I greatly appreciate what you did for me and [my son]. All the girls in the Life House are very lucky to have you. Thank you for being a great support for everyone in need. You have been my safe haven during my stormy seas!"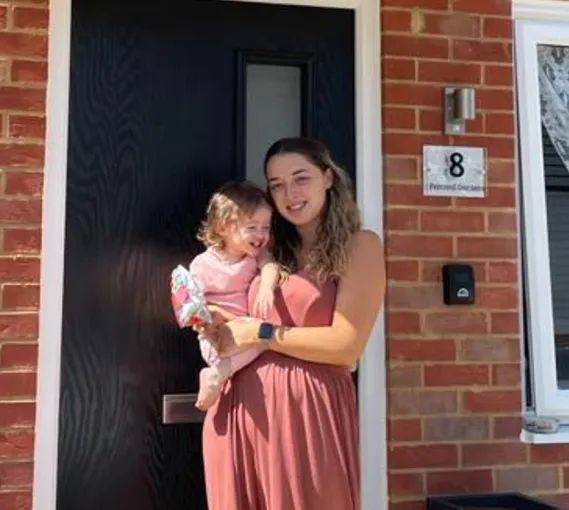 You may also be interested in
Life helps churches and faith-based organisations reach out with compassion and support to those facing pregnancy or pregnancy loss.
Your generous investment with Life can help thousands of women, men, and families navigating the life changes that pregnancy can bring.
Partner with us financially to help people meet pregnancy or pregnancy loss with courage and dignity.